Anne Denny-Floyd
Adding the magic to marketing and client relationships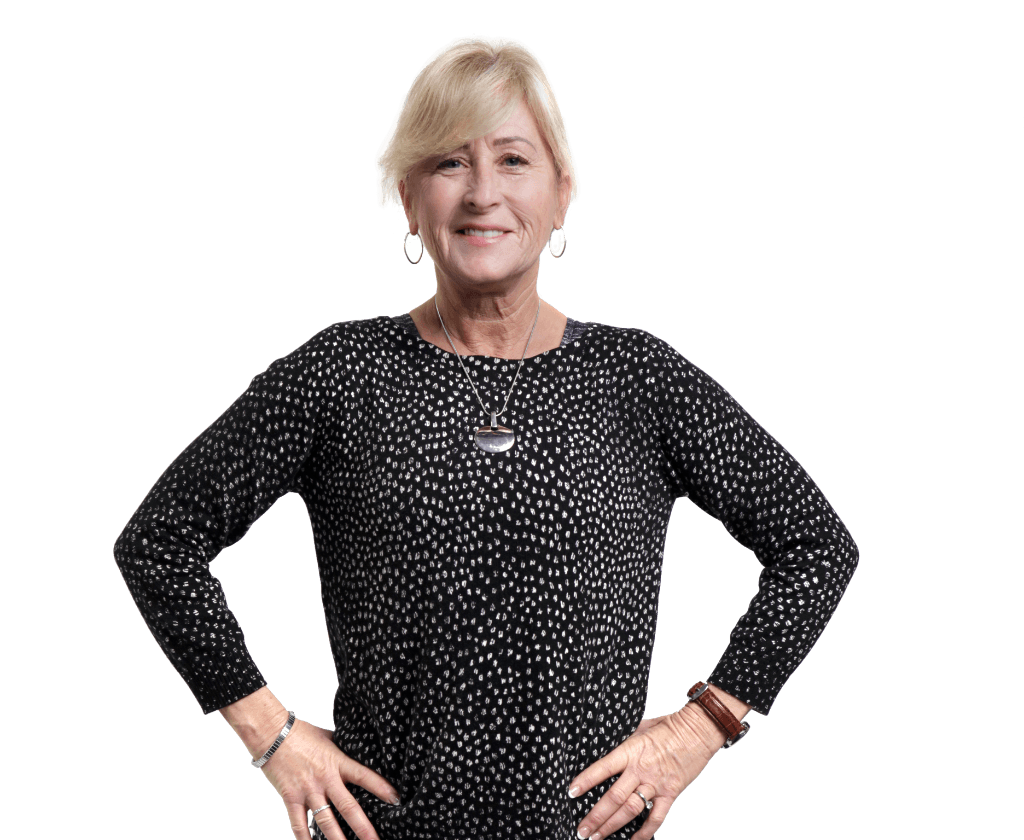 The marketing and client relations guru
Anne Denny-Floyd has worked "behind the scenes" with the Floyd Team for many years. She is excited to be overseeing aspects of marketing and client management.
Anne has been married to Glenn for 29 years and they have two wonderful children. Anne volunteers her time to many different organizations. She has coached and managed competitive ringette and soccer in the Gloucester community for many years and has also been involved with Canadian Guide Dogs as puppy walker. Anne is an avid animal lover who has a golden retriever named Kallie and a cat named Piper. Her hobbies include running and travelling.
What happy clients are saying
Tristan was a pleasure to work with! Honest, friendly and trustworthy.  He made a great first impression with his knack for data and providing his true opinion.  When he was away, his team stepped up, giving us the opportunity to land our dream house.  Thanks so much! We enjoyed our house hunt with you and hope to work with you and your team again!
Alison Leppard and Alejandro Gomez-Juliao
I have worked Glenn and his team in several house purchases and sales, and would recommend his professional and effective team to anyone looking to buy or sell real estate.
Mike Doyle
Jacob was a pleasure to work with. He gave very well-informed and honest advice. Jacob was extremely relatable and friendly. He answered any of our questions almost instantaneously. Jacob is so responsive that he popped by our place to drop something off in the middle of a wedding. He is very trustworthy and we will definitely be working with Jacob if we ever move. He helped us find exactly what we were looking for. You will be lucky to find a realtor as great as Jacob.
Kirk Bennett
We have used Glenn Floyd and his team for our realty needs for several home sales and purchases. He exceeds our expectations every single time with professionalism, a breadth of knowledge in the field and in the region, excellent negotiation skills, and a level headed approach. We look forward to the buying and selling process because it means we get to spend time with people that truly want to earn our business and over-deliver on their promises. We'd highly recommend the Floyd team to any of our friends and family members!
Jill Malpass
Jacob was the perfect fit for our real estate needs. He was very attentive and quick to return calls and get us into homes we wanted to see. He allowed us to explore all of our options and helped guide us through the process. He was not willing to let us settle on just any house, and kept working until we found the perfect fit for us. The way he treated both of us was with the utmost of respect, while finding the perfect balance between business professional and a friend who wanted the best for you. Even with a less than straight forward transaction, he was willing to go the extra mile to ensure we had all of our concerns and issues alleviated. We have already, and will continue to, send friends and family to Jacob, as we trusted him implicitly, and know he will look after others as well as he looked after us. Thanks Floyd Team!
Melissa Cotton & Brian Kaufmann
Talk with Anne today
Whether you are buying or selling a home, Anne has your best interests at heart.
RE/MAX Hallmark Realty Group, an Independently Owned and Operated Brokerage
610 Bronson Avenue, Ottawa, ON K1S 4E6
613-236-5959