Anne Denny-Floyd
Adding the magic to marketing and client relationships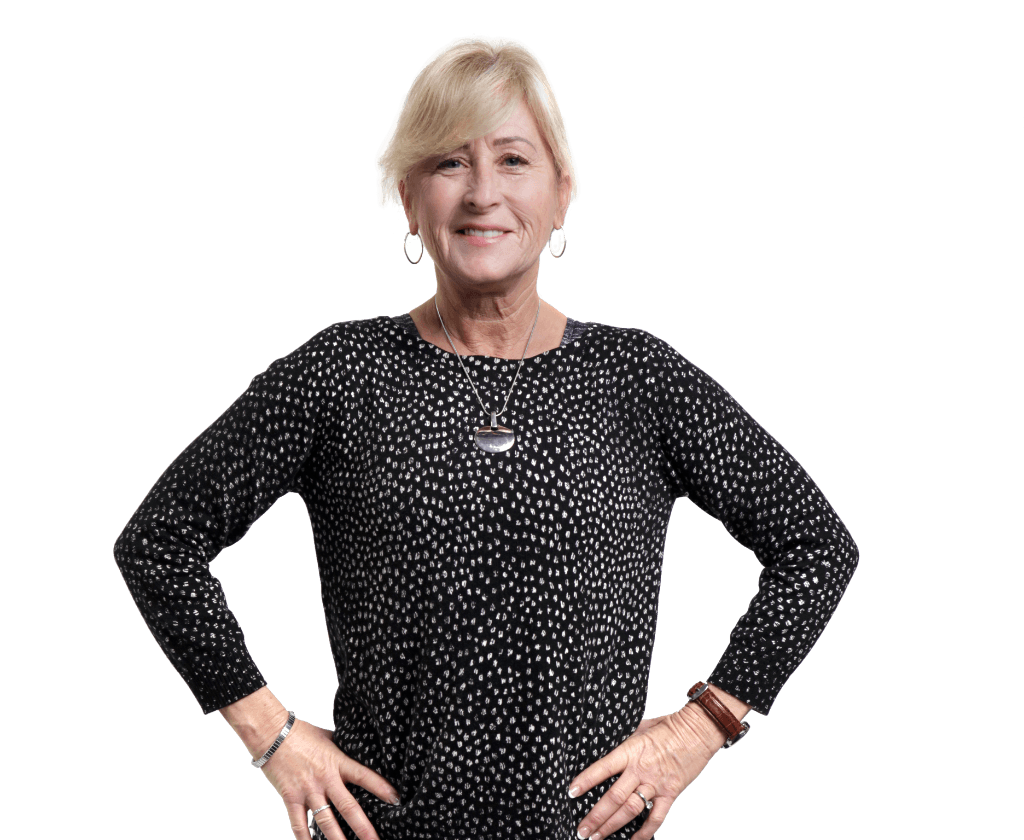 The marketing and client relations guru
Anne Denny-Floyd has worked "behind the scenes" with the Floyd Team for over 30 years. She is excited to be overseeing aspects of client management and special projects.
Anne has been married to Glenn for more than 30 years and they have two wonderful children. Anne volunteers her time to many different organizations. She has been involved with Canadian Guide Dogs as puppy walker. Anne is an avid animal lover who has a golden retriever named Kallie, a bernese mountain dog named Oliver and a cat named Piper. Her hobbies include running and travelling.
What happy clients are saying
Great service: thoroughness, friendliness, professionalism, advertising materials. Thanks for the great job Donna!
Kathy Fownes & Nancy Marshall
Glenn, thank you so much for helping me sell my dad's house! I am so grateful to have someone I know I can trust & knew would do a fantastic job. I had no idea what I was doing & you & your team walked me through the steps with patience & kindness. Thank you so much!
Amy Poulin
Donna knows what to do and gets it all done quickly and efficiently. She definitely made us feel confident that we were being served as well as could be.
Kelly Noel
Hi. I can finally get to this! And I just looked at your "testimonials" page...this is not gonna make it there...tooo long. :) I have been a client since 1990 - dealth with the Floyd Team on 7 different occasions: from property evaluations to buying and/or selling. Because of Glenn, Donna and Jacob, I have come to expect an above and beyond service: very professional, very knowledgeable, very honest and very friendly. And my recent experience only proved, again, why I did not even hesitate for a second to give them a call. Glenn: thank you so much for walking with me through the initial stage of looking for a house with a familiar person I have come to truly trust as my agent and as a friend, I needed this. And, at the perfect timing, you transferred me over to Jacob. Jacob: you are a welcomed and valued addition to the Floyd team! I have watched you grow up and all along one could see that you are a very intelligent person. This time, I needed to trust you with this big step I was taking and I immediately saw that you have been mentored very well - you are professional in what you do; and you truly do do your homework! Thank you for being frank with me when you thought a property would not suit my needs. Thank you also for being sensitive to my needs, wishes and fears; it really helped me to feel and know that you had everything under control. You walked with me well throughout the searching, negotiations and closing stages by good, frequent and fun communications, and you genuinely shared in my joy at the finish line. This time, I tasted from the other side the unpleasant fruit of dishonest dealings; how refreshing it was to experience that, after all these years, the Floyd Team has remained true to their original promise: an accountable and ethical business. Know that you stand out brightly! I will always cherish this overcoming experience in my life and be grateful, again, for the strong arm of the Floyd Team to walk it with! Regards and Blessings! Carole
Carole Starra
We were buying a townhouse - supplied comparables - updated list of homes available - accompanied us to assess condition of homes for sale - comments, questions/answers provided in making final decision - accommodated in showing home to possible tenants - assisted in deciding best tenant i.e. credit check. Thank you very much! P.S. Great job!
Andre & Josie Lauzon
Talk with Anne today
Whether you are buying or selling a home, Anne has your best interests at heart.
RE/MAX Hallmark Realty Group, an Independently Owned and Operated Brokerage
610 Bronson Avenue, Ottawa, ON K1S 4E6
613-236-5959